With the recent plummet in temperature, household heating bills have been on the rise. Coupling with the cost of living, many individuals are struggling to afford heating in their homes. Underfloor heating is a unique solution to this and cuts down your heating bills considerably. Please see the benefits of installing underfloor heating in your home.
Underfloor heating benefits
Safety – Underfloor heating is much safer than radiators. Having this installed will help prevent children or young family members from burning their hands on your hot radiators/bumping into them around the house.
Comfort –  Being in the middle of winter, it may make your floors ice cold. This makes the thought of getting out of bed in the morning daunting as it is incredibly cold. Underfloor heating will provide a lot of comfort to your feet and they will definitely thank you for it.
Easy to run – Underfloor heating requires almost no maintenance and will come with a very long guarantee.
Increased home value – Underfloor heating is very sought after for home buyers, installing this will definitely increase your property value when it comes to selling it. This prevents it from being a lost investment especially if you end up moving sooner than you plan.
Better heat efficiency – Underfloor heating works at a much lower temperature than your traditional radiators, dropping your energy bills. Your floors will also stay warm even if the room is draughty or the window is open!
More space and design freedom – No more will you have the eye sore or the inconveniently placed radiators. Underfloor heating is completely invisible leaving you with much more space.
Installation – It is possible to install underfloor heating yourself because they work incredibly well with both tiles and stone, making this the perfect choice for your kitchens and bathrooms, which is typically where it is needed the most.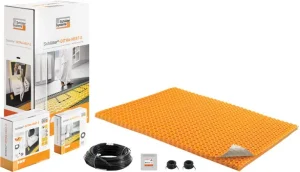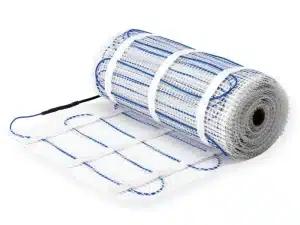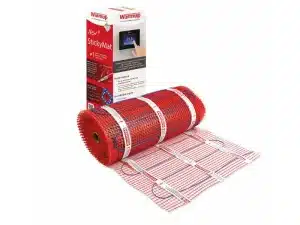 Why Choose Us?
Free Delivery over £249*
Free Sample Delivery*
10,000 Square Meters in Stock
Featured Product