Victorian Style Floor Tiles
Victorian Floor Tiles can be traced back to Gothic times and the great Industrial Revolution, Victorian tiles have stood the test of time and remain as fashionable today as when they first came into style in the 19th century.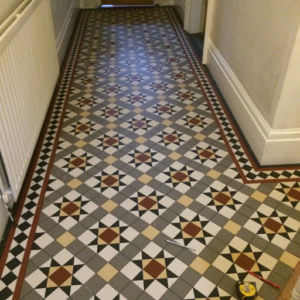 Middle Ages
Victorian Floor Tiles can be traced back to the Middle Ages, which was heavily influenced what we know as Gothic Revival architecture.
Easy recognizable by their pointed arches and steep-sloping roofs, Gothic buildings often featured Victorian style patterned floors with decorative fleur-de-lis designs.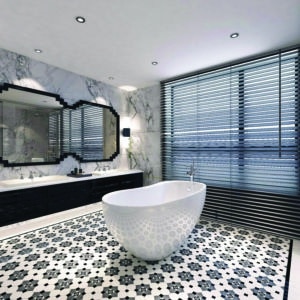 One man largely responsible for this resurgence was Herbert Minton. The successor of Thomas Minton, he inherited family business Minton ceramics upon his father's death in 1836, developing new production methods and industrial techniques to create decorative tiles.
Known as 'encaustic' tiles, they were made by layering different colours of clay, but commanded a considerable price tag only afforded by the rich, meaning a more cost-effective means of production was needed.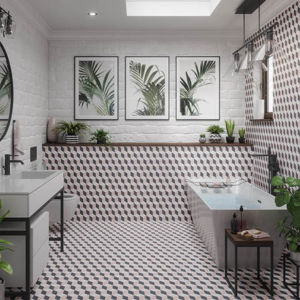 Geometric Floors
To solve affordability issues, tiles began to be produced with a single colour, rather than multiple Colours. While Encaustic tiles were expensive to make, Geometric Designed floors meant that two or more cheaper tiles could be laid together in a repeating pattern.
Thus, the geometric flooring created, where each tile contained one colour, becoming more economical to manufacture and more cost effective for the mass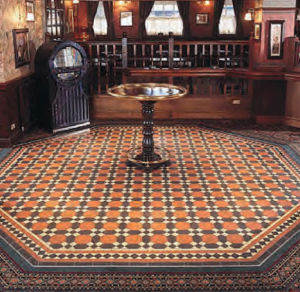 By 19th century, patterned tiles were all the rage – but rather than the classic black and white 'checkerboard' effect, Victorian middle classes demanded a greater variety of shapes, sizes and patterns and colours.
With the rise bathrooms and toilets in the home, Victorian tiles became desirable not only as flooring options, but practical, easy-to-clean wall coverings, paving the way for tile designs we know and love now.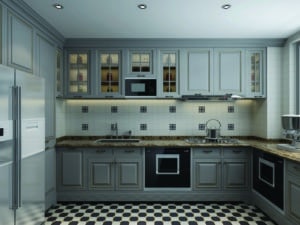 Victorian Tiles Today
Victorian Floor tiles are still very much in fashion today. For homeowners looking to add style of the era and recapture original Victorian decor, Here at Target Tiles we have plenty of options available to make a statement in any home.
Target Tiles Olde English range combines a selection of geometric shapes, patterns and colours, recreating a perfect finish that's as stylish now as it was when first introduced 200 years ago.
Why Choose Us?
Free Delivery over £199*
Free Sample Delivery*
10,000 Square Metres in Stock
Featured Product