One of the most popular questions we get asked is: "How can I keep my new floor looking great and lasting for years to come?". This is the answer.
Choosing the right Tile Adhesive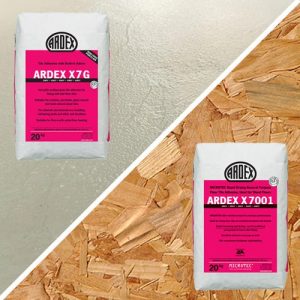 How can I keep my new floor looking great and lasting for years to come and choosing the correct Tile Adhesive is perhaps the most important decision you can make regarding ensuring the longevity of your new installation. Factors to consider are the material of the tile (is it ceramic/porcelain or natural stone?), what the tiles are being laid on to (wooden subfloors or solid floors i.e cement screeds) and the size of the tile.
Please view our range of Wood Floor Adhesives and Solid Floor Adhesives
Should you have any queries with which is the correct adhesive to use, please feel free to contact us
 First Time Tiling then see our how to tile guide section 
Choosing your Tile Grout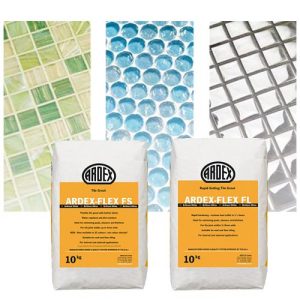 Choosing the right tile grout is another important step in making your floor look great for the entire life of the tiles. A full range of Ardex colour matching tile grouts are available on our online store. These tile grouts are able to receive foot traffic in 90 minutes, they have no colour variation or streaking during mixing, and some even have colour matching silicone. The grouts can be used from 3mm-15mm, meaning any and all tiles will look great. Tile Grout is crucial for the floor as it will defend the subfloor and tile adhesive from moisture which may cause damage, as well as allowing a flexible barrier against movement.
Why Choose Us?
Free Delivery over £249*
Free Sample Delivery*
10,000 Square Meters in Stock
Featured Product