Are Mosaic Tiles Hard to Clean?
No, mosaic tiles are relatively easy to clean. Regular wiping with a damp cloth and mild detergent will keep them sparkling.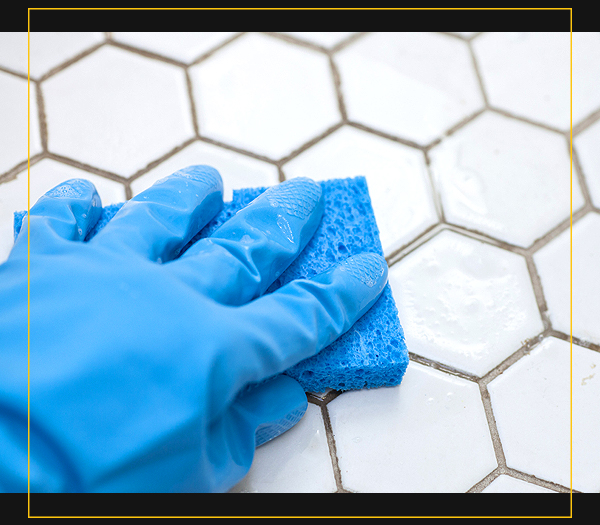 Ease of Cleaning
Mosaic tiles have a smooth surface, making them resistant to dirt accumulation.
Routine Maintenance
Simply wiping them with a damp cloth can remove everyday dust and dirt. For deeper cleaning, a mild detergent can help remove stains and keep the tiles looking fresh.
Routine Maintenance
It's essential to avoid abrasive cleaners or scrubbers, as they can scratch or damage the tile's finish.

Are Mosaic Tiles Still in Style?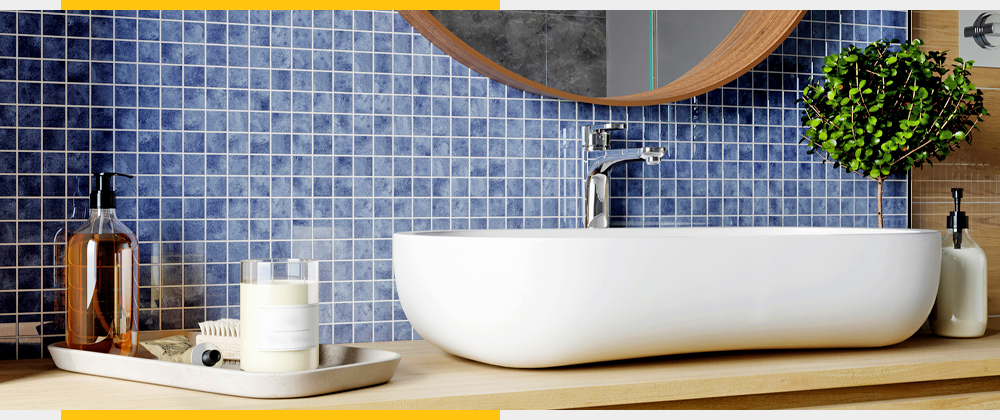 Mosaic tiles are like the little black dress of the interior design world – eternally stylish. They've adorned homes, temples, and other structures for centuries. In modern UK homes, they add a touch of elegance, colour, and texture. Whether you're going for a vintage look, a chic contemporary design, or a lavish aesthetic, mosaic tiles fit the bill. With innovations in design, materials, and finishes, the mosaic tile trend shows no sign of waning.

Are Mosaic Tiles Waterproof?
Mosaic tiles, particularly those made from materials like porcelain, ceramic, or glass, have an inherent waterproof quality. However, the overall water resistance also depends on the installation process. Even if the tiles are waterproof, the entire surface might not be if the grout isn't sealed appropriately. It's crucial to ensure both tiles and grout lines are correctly sealed to prevent any water penetration. As always, consult the manufacturer's specifications to confirm the waterproof nature of any tile product.

Can Mosaic Tiles Be Used on Floors?
Mosaic tiles can grace floors beautifully, lending them an intricate design and a touch of elegance. However, when selecting mosaic tiles for flooring, it's essential to pick tiles rated for floor use. These tiles are designed to be more durable than mosaic wall tiles and can resist the wear and tear of foot traffic. Floor-rated mosaic tiles often have a slightly textured finish to provide grip and prevent slipping, especially in wet areas like bathrooms. Always refer to the manufacturer's guidelines when choosing tiles for specific applications.

Are Mosaic Tiles Suitable for Showers?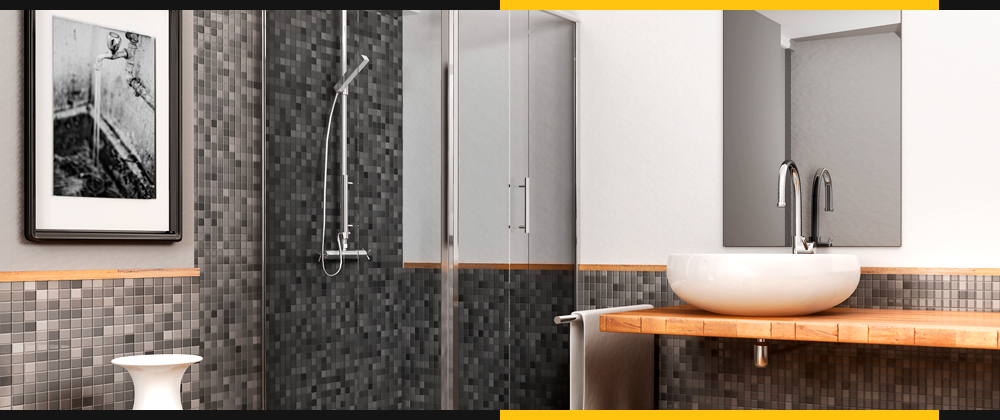 Absolutely! Mosaic tiles are a top pick for shower areas. Their smaller size allows for better grip underfoot, reducing slip risks. Moreover, with the right installation, they form a water-resistant barrier. Most mosaic tiles are non-porous, preventing water seepage. However, the key lies in the details. Properly sealed grout lines ensure no water gets behind the tiles. Regular maintenance, like sealing the grout annually, will ensure the shower remains both stylish and functional for years to come.
Why Choose Us?
Free Delivery over £249*
Free Sample Delivery*
10,000 Square Meters in Stock
Featured Product