How to Seal & Clean Your Tiles
Sealing & Cleaning tiles is so important and pivotal to keeping them looking fresh and clean for years to come!
Keeping tiles looking brand new for years can sound almost impossible, we know! But using the correct products often enough makes this absolutely possible.
We stock a huge range of specialist sealing & cleaning products and in this guide, I'll be telling you exactly how these work and more importantly which product you will need for your tiles or application.
Let's kick off with some of our favourite tile sealants…
Lithofin MN Stain Stop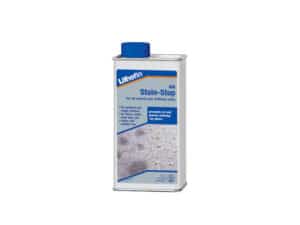 Lithofin MN Stain Stop is a fantastic sealant that has been specifically designed for natural and polished stone (Travertine, Limestone, Marble etc.) Its prime purpose is to prevent oil, dirt and grease from staining or sticking to your tiles.
It does this by penetrating into the surface and coating it with a thin, invisible film. This allows for much easier cleaning and is sure to maximise the lifespan of your tiles. This product will not affect the finish of the surface area.
Directions for use:
Ensure that the surface to be treated is completely dry and free from any dust/dirt.
Apply generously and evenly using a sponge, roller or brush until the surface appears wet.
Leave for 5-10 minutes to allow the sealant to be absorbed by tiles.
Remove all excess with a damp cloth or sponge. Do not allow excess liquid to dry on the surface!
Lithofin KF Protective Impregnator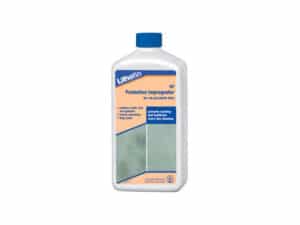 The KF Protective Impregnator's main job is to facilitate everyday cleaning and prevent staining on all Porcelain tiles. This sealant is a must have for anyone who has recently laid porcelain tiles on a floor.
Ideally suited for polished, glazed or full-bodied porcelain and useable in interior and exterior environments. Floors can be walked on after 48 hours. This product will not affect the finish of the surface area.
Directions for use:
Ensure that the surface to be treated is completely dry and free from any dust/dirt.
Shake well before use and apply undiluted with a clean cloth.
Evenly distribute whilst wiping over the surface several times in circular motion.
Larger areas may be approached with a spray bottle and then sponged.
Lithofin MN Colour Intensifier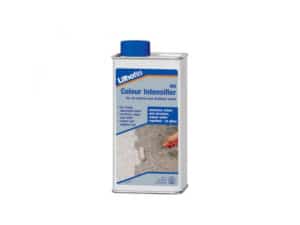 The MN Colour Intensifier is probably the most unique product on this list in terms of what you can achieve with it. This product will enhance the colour and effect of natural and engineered stone by darkening the finish and bringing it to life.
For adding colour and lustre to all absorbent, porous natural stones (granite, marble, limestone, slate, travertine etc.) Suitable for interior and exterior use.
Lithofin MN Colour Intensifier will also add structure and make the area water repellent to help the effect to last for longer.
Directions for use:
Ensure that the surface to be treated is completely dry and free from any dust/dirt.
Always try in an inconspicuous area prior to ensure the desired look is achieved.
Evenly apply a consistent amount with a clean brush, roller, cloth or sponge.
On highly absorbent surfaces, this procedure may have to be repeated again after 5 minutes.
Less absorbent surfaces may have to be towelled off to remove excess liquid.
Now let's look at some tile cleaners…
Lithofin Easy-Care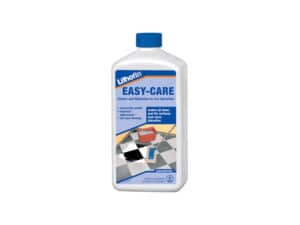 Lithofin Easy-Care does exactly what it says on the bottle… easy day to day cleaning of your tiles. Easy-Care will also improve the appearance of worn tiles the more it's used, bringing them back to life whilst cleaning and leaving the room smelling fresh and pleasant.
This product cleans and maintains in one easy operation, making it ideal for every day use on wall and floor tiles.
Directions for use:
Apply to lukewarm water (10 litres of water for average area size)
For dirtier or more aggressive areas, use more Easy-Care
Using a cloth or floor mop, apply the water / Easy-Care mix generously
Allow residue to dry before rinsing / removing with a clean cloth or floor mop
Repeat the process as necessary to clean & maintain affected area
Lithofin KF Grout Cleaner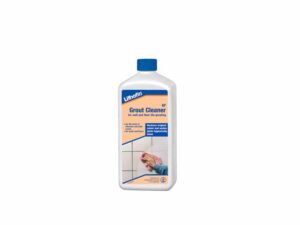 Looking to refresh a small tiled area? or maybe just to restore some grout lines that are starting to fade. You don't always need tile cleaners, the Lithofin KF Grout Cleaner is the product for you, brilliant for bringing an area back to life with minimal effort and fuss.
You'll be pleasantly surprised at the huge difference you can make by just cleaning the grout lines up without having to replace the grout itself. This will restore the original colour and appearance of grout lines whilst also removing any oil, grease and other stubborn dirt and stains.
Perfect for shower areas and kitchen splashbacks behind sinks and cookers etc.
Directions for use:
Put a generous squirt of KF Grout Cleaner onto a damp cloth or sponge
Work into the grout lines as appropriate
Leave on surface for 10-15 minutes (depending on stubbornness of dirt)
Always rinse with plenty of clean warm water
Lithofin KF Cement Residue Remover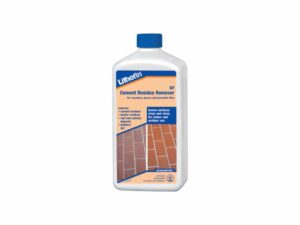 Lastly, on this list, the heavyweight of tile cleaners makes an appearance. There isn't much that this product won't remove from old or new tiles, walls or floors, interior or exterior. This cleaner will do it all.
Perfect for removing more aggressive stains and dirt. Such as cement-based grouts, sand/mortar mixes and even rust residues and deposits. If ever you think that your tiles are beyond cleaning… make sure you try this before giving up!
Directions for use:
Dilute approx. 1:4 with clean water (1:3 for more aggressive dirt)
Always wet the area before applying the solution
We recommend using an Emulsifying pad to apply this product
Work in to the area several times and leave to work for 10 minutes
Rinse the solution off with a sponge or mop and clean water
We hope this blog has helped to explain the different variety of sealing & cleaning tiles products available and the substantial benefits they can have when used. More importantly, which product is suitable for your needs and how to use them correctly and with confidence. Remember, you can always call or email our friendly and expert team for any advice or guidance.
View our entire range of Sealers & Cleaners here
Why Choose Us?
Free Delivery over £249*
Free Sample Delivery*
10,000 Square Meters in Stock
Featured Product