Tiling Around a fireplace
There is nothing better on a cold winters evening than sitting around a warm fire. We believe also it is pleasing on the eye to have great looking centre piece. Fireplaces have been focal points in our homes for many years and come in different sizes and shapes. In this post, we share advice on tiles and adhesives to help achieve the ideal tiling around your fireplace.
Fireplace Surrounds not subject to heat
Tiling around a fireplace without any direct heat to the surrounding area means that ceramic tiles can be used in various designs, colours and even brick effect tiles.Try using our hard wearing Quarry tiles with various designs & patterns. Any type of tile can be used if the heat is only coming from the fire itself.  For example, in the case of a gas fire or multi Stove.
Chimney breasts feature tiling
We have noticed a sharp increase in people using split face stone effect tiles like our 3D Ridge tiles that can be used to create a stunning feature fireplace in the home. Fireplaces and chimney breasts are not just in inside our homes with the surge in Australian style living. It is becoming increasingly popular to create BBQ's and large outdoor fireplaces. This creates a unique touch to the garden area and lead themselves to be tiled.
We always recommend a frost resistant porcelain tile when being used outside and we have many tiles available which can be used.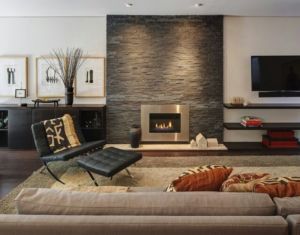 Open wood fires & hearths
For Internal open fireplaces we recommend either a porcelain tile or fully vitrified tile like our Quarry tiles as these need to be heat resistant. Both porcelain & fully vitrified quarry's tiles are ideal to be used behind the fireplace as well as the hearth as they will resist heat if wood or coal drops on them.  It is important to ensure the correct adhesive and fire resistant grout it used when tiling around the fireplace.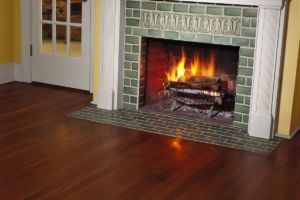 BBQ s – Outdoor Feature Tiling 
Why not be creative when installing a new BBQ or feature wall and use our outdoor 3D Ridge tiles or even brick effect tiles as these are faster to install. You can tile directly on to brickwork or block work as long as the correct adhesive is used like Ardex X7G which is ideal for all exterior tiling, see the specification sheet here.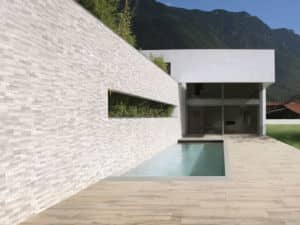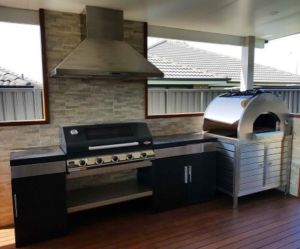 Why Choose Us?
Free Delivery over £199*
Free Sample Delivery*
10,000 Square Metres in Stock
Featured Product